Read what our clients say about Davida's Bathroom, Kitchen & Tile Designs
For over 34 years, Davida Rodriguez, Certified Kitchen Designer, has been creating beautiful kitchen, bath, and tile designs in the Washington DC Metro Area for both commercial and residential clients, and will personally oversee your project from beginning to end.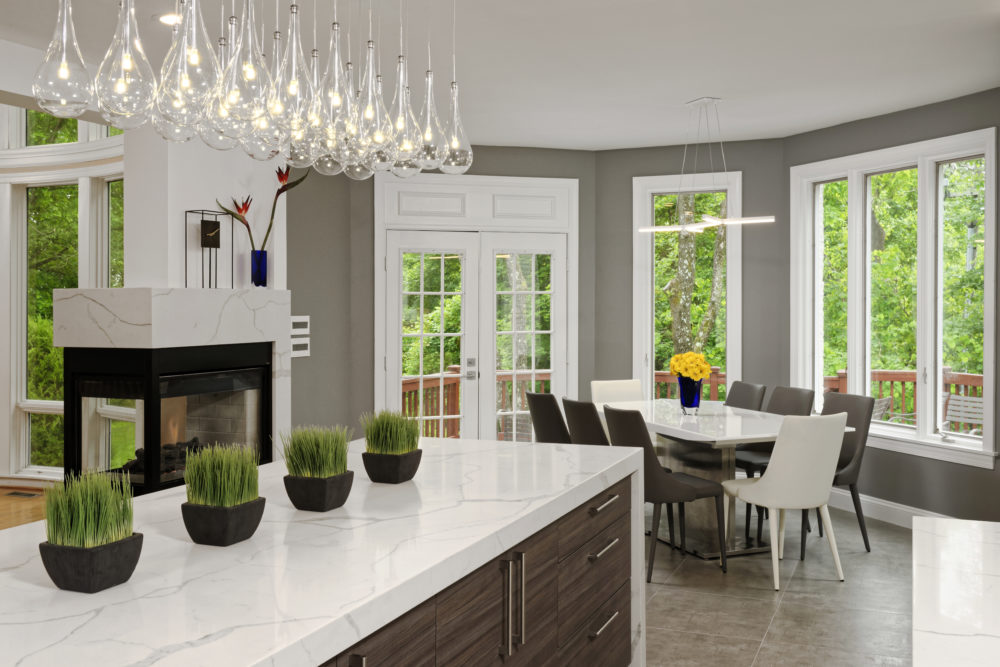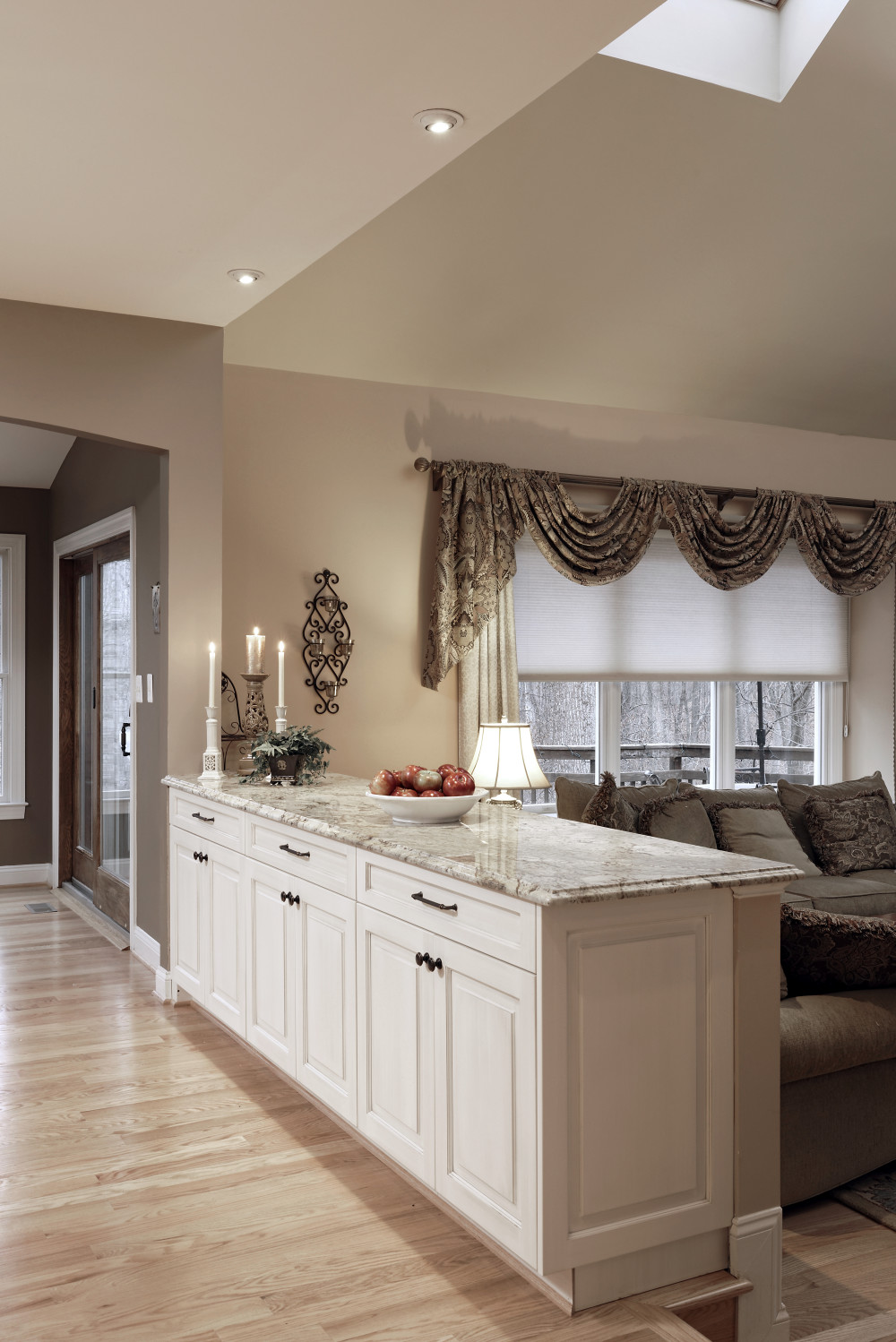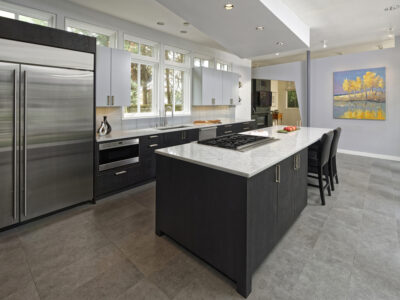 Aghajanian
"Before meeting Davida, I met with several other highly recommended kitchen designers. I had a sense of costs and design ideas. It was helpful to talk with others to appreciate their differences. I looked for a designer with experience, competitive costs, and sense of style that could elevate the design without over complicating it.I liked the fact that several of her clients had user her multiple times as they renovated new homes. She listened to my ideas and added many recommendations and touches that greatly improved the overall project. Her experiences, led her to see things that I never would have noticed and guide me to better choices. She was patient with my questions and clear in her opinions. We found a nice balance between what I found and brought to her and what she added to the project. Lastly, I found her level of professionalism to be outstanding.As an unexpected benefit, her recommended contractors were all exceptional and her Office Manager, does an excellent job of communicating project timelines and providing additional design support."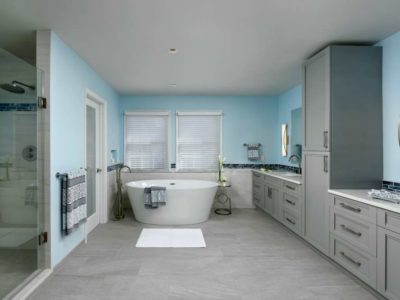 Howard Epstein
"Fairly high-end bathroom remodeling job. Gut-and-rebuild. I liked that all work and materials were contracted through a single business. There weren't separate contracts for materials and a contractor. Davida is very knowledgeable about fixtures, tile, cabinetry and finishing materials. Took only a few weeks to put together a materials list and price the project. Of course we also knew what we wanted (layout) and liked (materials). Very price competitive. High quality of workmanship, and no hesitance about correcting problems identified in the course of construction (and there are always problems). Completion to schedule was reasonably ok, but we were more focused on the quality of the work than we were on a specific schedule, so it was more their schedule than it was ours. Everyone there very friendly and easy to work with. Very clean rebuild…even though everything had to be torn out, mess was kept to a minimum and there was no damage in the process."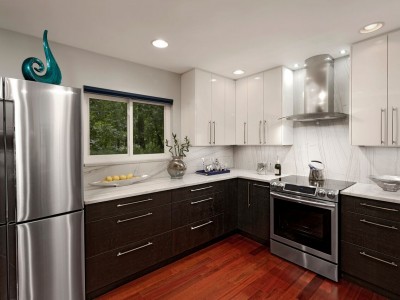 Julie Gilles
"We had specific ideas for our kitchen remodel, but we were having trouble finding both the right products and the right designer who could help us make our ideas into reality. As soon as we met with Davida it was clear she was the one who understood our contemporary vision and could make it happen for us. Davida did an amazing job designing our kitchen better than we ever dreamed! We absolutely loved the Wood Mode rough sawn cabinets she carried. She and her entire staff were wonderful throughout the entire process from fine-tuning our rough ideas, making excellent suggestions, picking the exact right materials, using skilled workmen, and overseeing the project in a very hands-on way. We were so impressed with how accessible she was – responding right away to concerns both big and small, all the way through. We truly felt Davida cared every bit as much as we did about the tiniest of details and the resulting finished product. Her pride in a job well done was evident and our new kitchen far exceeds our expectations! We would highly recommend her for her keen design and project experience."
Magda Kolta
"Davida did a great job on our master bathroom remodeling project. She completely redesigned the bathroom and was very helpful in assisting us with choosing fixtures, cabinets and marble. Davida referred us to a contractor and worked with him closely throughout the project. Her attention to detail was impressive. Davida and the contractor addressed all our comments and made sure that work was completed to our satisfaction. We are very happy with the quality of work and the finished product met our expectations."
James Duffie
"I have used Davida's Kitchen and Tiles for two projects. The first was for a new beach house where I used Davida for all of the cabinetry and tile work in the house. The end result was absolutely amazing! I am now in the midst of remodeling two bathrooms, a powder room, the foyer and the kitchen in my primary residence. The selection of tiles and cabinets in the showroom is wonderful and Davida's expertise makes the job of choosing the right materials for the job very simple. I would definitely recommend Davida's for any kitchen or bath job!"
Rich Levin
"Davida was able to assist us in the complete renovation of an urban townhouse. We had lived in a large suburban home for over 25 years and she was able to greatly help with the process. Given the transition involved for both the project and ourselves, her familiarity with what was important for both as well as her willingness to let us be actively involved throughout the process resulted in an excellent final product that we will enjoy and use for many years to come. We are pleased to provide this recommendation."
Molly Hayes
"Davida's knowledge, creativity, and materials were absolutely amazing. She was able to offer several possibilities for my new master bathroom. She guided me as I wadded through the possibilities. I liked that she wasn't afraid to voice her opinion. I ended up with a beautiful Italian tile designed to go in a diamond pattern on the floor, a brick pattern in the bottom half of the shower with a smaller diamond pattern in the top of the shower. The accent trim will look great. I already had a great quartz for the vanity counter top. I know that my bathroom will be fabulous thanks to Davida's expert design sense. The materials were delivered on time. It was worth the cost to me to know that I wasn't making an expensive mistake!"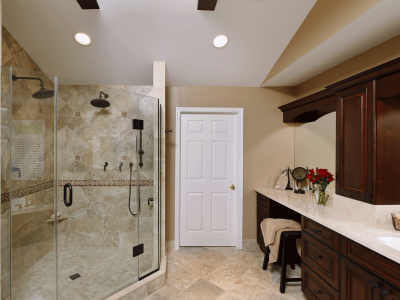 Doreen Klein
"Davida's Kitchen and Tiles is an outstanding company to work with on remodeling jobs. Davida is an excellent and creative designer. She has innovative ideas on how to recreate an existing space. I worked with Davida on the remodeling of my master bathroom as well as my laundry room. She was extraordinarily helpful as we worked together picking out cabinets, countertops, tile, faucets, etc. The entire staff at Davida's is helpful and wonderful to work with on details for the installation and completion of the job. Davida is extremely professional and fun to work with. She took the time to listen and understand exactly what we wanted in the remodeling of these two rooms. We are thrilled with the outcome of these projects, and our expectations were exceeded in the process. I highly recommend Davida's Kitchen and Tiles and would use them again in the future."
Mai Flynn
"I had gone to four or five different kitchen designers before meeting Davida. None of the designers captured our needs or concept of Danish modern. Davida immediately grasped the vision and designed the perfect kitchen. We made one tiny edit to the very first design she presented: we extended the island by a few inches – the rest was perfect from the get go."
Mike Smith
"We wanted a kitchen with a very contemporary design and were very fortunate to learn about Davida's Kitchen & Tiles through a project she had designed for one of her clients. She was able to take our initial architect's plan and expand on it which resulted in a total kitchen design and installation that far exceeded our expectations. What is most impressive about Davida is her goal of "total customer satisfaction" which includes design, installation, and total project cost. Her years of experience, in all types of kitchen designs, is very apparent from the moment you first meet with her. If you are looking for a "hassle free" kitchen design and installation …you owe it to yourself to start with Davida's Kitchen & Tiles."
Building Inspiring Spaces
Transforming your rooms to create the home of your dreams.
Only takes a few seconds!